Let us provide your senior loved ones the comprehensive care they deserve. Look no further than Angel Touch Home Care for excellent home care assistance in New Jersey. Our Certified Home Health Aides (CHHA) are dedicated to providing older adults with personalized companionship care in the comfort of their own homes.
Focused on Providing Quality, Compassionate Care
For over 15 years, we have been committed to providing our clients with affordable and compassionate home care assistance. We are focused on supporting seniors with their daily living activities to help maintain their independence and dignity in a familiar environment, such as their home.
In addition, we also offer private duty care in healthcare facilities for patients requiring more focused attention.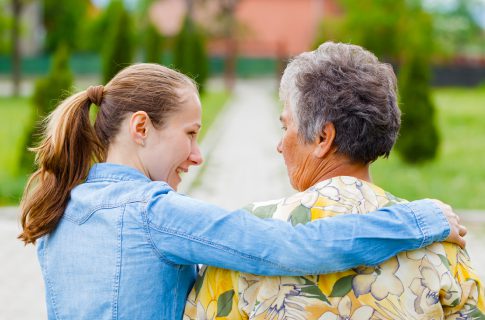 Your Top Choice for Home Care Assistance
Angel Touch Home Care is the preferred home care provider of most major LTC insurance companies. We have a team of licensed, screened, bonded, and insured CHHAs with the right skills and experience to provide for seniors' particular home care needs.
Our agency holds a high standard for quality service, thanks to our well-trained and skilled employees. We are committed and dedicated to ensuring that clients always receive services that meet or exceed their expectations. Rest assured that affordability is a top priority with us. Contact us or visit our office in New Jersey today to learn more about our offerings. Alternatively, feel free to visit our social media pages to view examples of our work.
Recovery Philosophy
We Make Life Worth Living
It is inevitable for people, especially the elderly, to be affected by the thought of living in an unfamiliar environment in both the physical and emotional sense. Fortunately, our home health care services have what it takes to make our clients happy and enjoy their normal lifestyles in the comfort of their homes. With the help of our hard-working and passionate employees, we make these benefits possible.
Additionally, through our passion for providing affordable, quality care for senior citizens and those who need our service, we have already earned the status of being one of New Jersey's most trusted home care provider companies. We've become a renowned name among home care companies, and we continue focusing on helping make the lives of the elderly worth living.
Quality Service, Yet Affordable
That's our hallmark. Since our employees are well-trained and skilled, poor service is not an option in our agency. We ensure our services meet what clients pay for. Affordability is one thing a client can always be assured of.  Contact or visit us in New Jersey today to learn more about our offerings. You may also visit our social media pages to see more of our work.